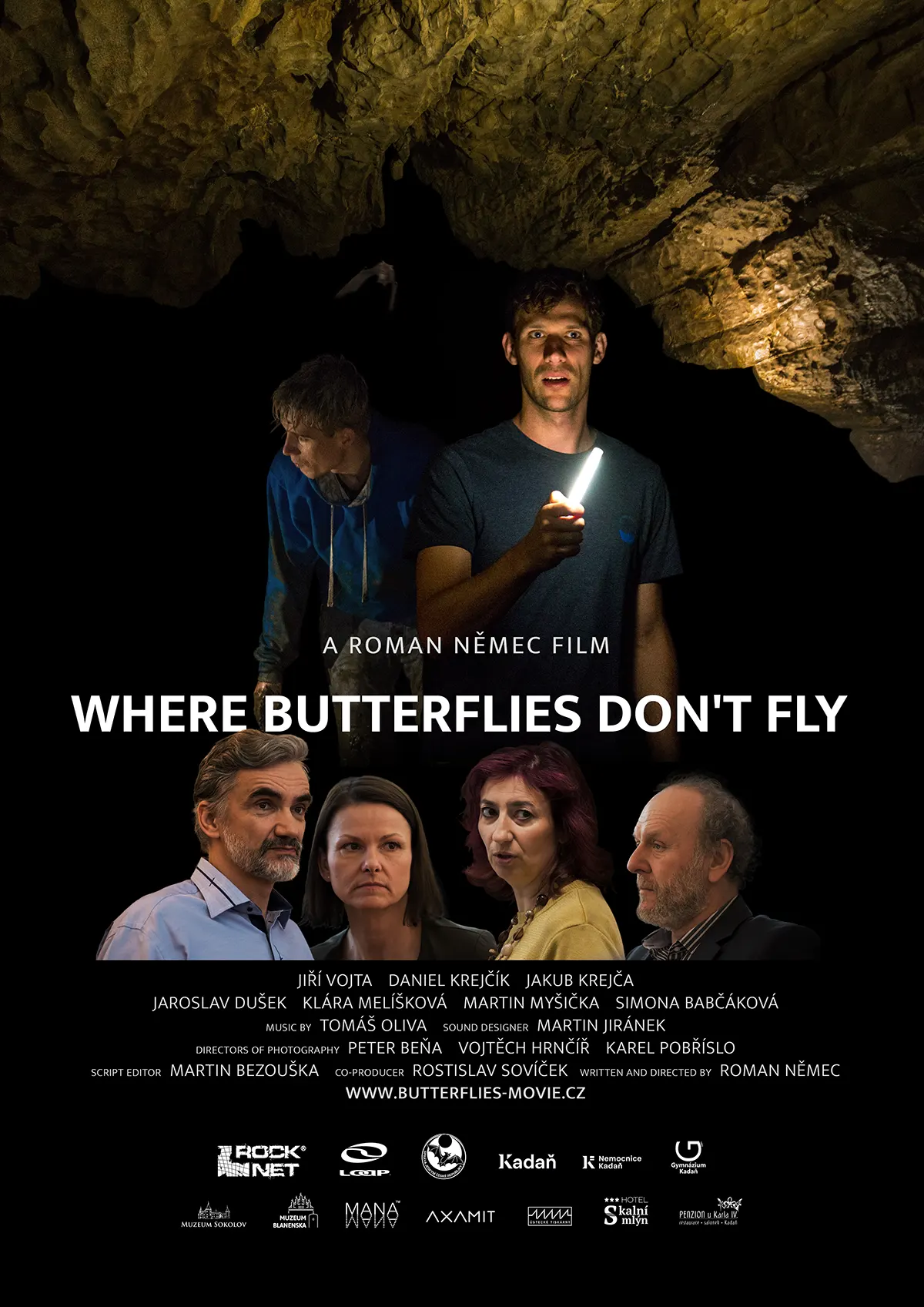 The 2022 LGBTQ Film Festival has ended. Check back in 2023 for festival updates!

Museum of Photographic Arts
1649 El Prado, San Diego, CA 92101
Where Butterflies Don't Fly
2022, 126 minutes, Dir: Roman Němec, Czech Republic.
Daniel (Daniel Krejcík) is a nineteen-year-old student with few friends and keeps his distance from other people. As graduation approaches, Daniel finds himself on a class camping trip headed by his teacher Adam (Jiří Vojta), a gay man in a secretive relationship with his partner David. Both Daniel and Adam live in their own bubbles until they find themselves in a life-threatening situation when they get trapped in a vast cave system. Lost in the abyss and cut off from the rest of the world with time running out, they form an unexpected bond as they fight for survival.