FILMOUT SAN DIEGO INTERNSHIP PROGRAM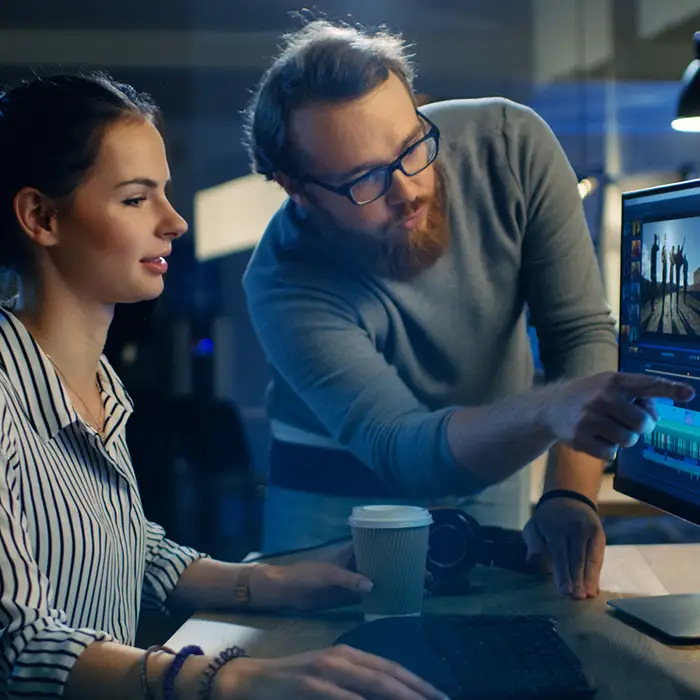 FilmOut San Diego is a local nonprofit organization that seeks to recognize, promote, celebrate, and support the diverse artistic contributions of LGBTQ content creators through our annual LGBTQ film festival held every September. The FilmOut film festival not only brings LGBTQ films to the screen, but hosts LGBTQ filmmakers, actors, and film fans through various forums to enlighten, educate, and entertain the San Diego community and beyond.
Our internship program brings together motivated, enthusiastic college students who care about LGBTQ representation and community to work as a team, engaged directly in the actions required to put on a film festival of our magnitude. Students who intern with FilmOut will work with one another and with the FilmOut board of directors who come together to make this special event happen every year.
The FilmOut internship program offers college students an opportunity to gain valuable first-hand experience while making an immediate impact within the organization and on the film festival itself. Our 2022 internships run June 8 to September 11.
Are your creative juices always flowing, and do you harness that energy on social media? Apply for the marketing intern position. Our marketing interns gain valuable experience related to social media, digital analytics, public relations, and ticket sales. The marketing intern will work directly with the creative director and Twitter design coordinator to harness the power of marketing for festival promotion and ticket sales. Specifically, the marketing intern will:
create strategies to develop new audiences.
update and maintain social media pages.
manage direct mailings and ticketing campaigns.
work closely with the outreach intern in efforts related to branding and awareness.
assist as needed on-site during the film festival, September 8-11, 2022.
Do you really, really love spending time watching movies, and even creating some of your own short films? Apply for the film engagement intern position. Our film engagement interns gain valuable experience reviewing films submitted to the festival, providing feedback on film exhibition and festival structure, and shooting their own footage at the festival itself! The film engagement intern will work directly with the program director and the trailers and video coordinator to critique and create film projects for the festival. Experience in camera work is recommended but not required. Specifically, the film engagement intern will:
work closely with the program director to judge films for inclusion in the festival.
initiate, develop, and maintain relationships with filmmakers.
shoot and edit footage at FilmOut events (primarily the festival) for marketing purposes.
assist in the set-up and coordination of IT equipment during the festival.
assist as needed on-site during the film festival, September 8-11, 2022.
How to apply for our intentership