Museum of Photographic Arts
1649 El Prado, San Diego, CA 92101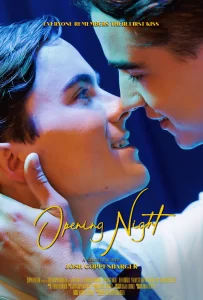 Short 1:
Opening Night
2022, 14 minutes, Dir: Josh Coppenbarger, USA.
A high school teenager navigates the final minutes before his first theater stage performance, which includes experiencing his first kiss. Despite his rising anxiety, he shares a romantic moment with a fellow classmate.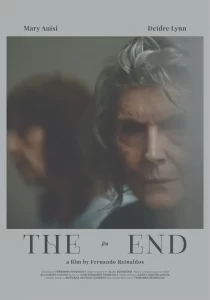 Short 2:
The End
2022, 10 minutes, Dir: Fernando Reinaldos, Spain.
In their last years, Carmen has dedicated herself, body and soul to caring for her wife Rosa, who suffers from dementia. In each gesture, Carmen maintains the hope that Rosa will look at her as she used to do when they were younger.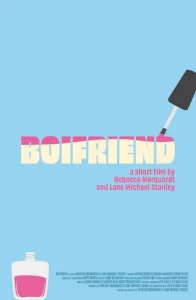 Short 3:
Boifriend
2022, 10 minutes, Dirs: Rebecca Marquardt & Lane Michael Stanley, USA.
A gay cis woman's father is surprisingly happy when she brings her transmasc boyfriend home – but she soon realizes he's only happy because she's in a straight-passing relationship.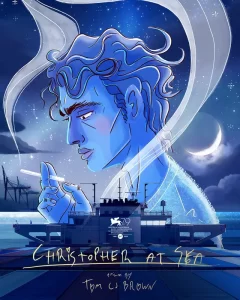 Short 4:
Christopher at Sea
2022, 20 minutes, Dir: Tom CJ Brown, France.
After embarking as a passenger onboard a cargo ship returning to Europe, he begins to question his sanity and the very understanding of his perception of time in this romantic psychological thriller at sea.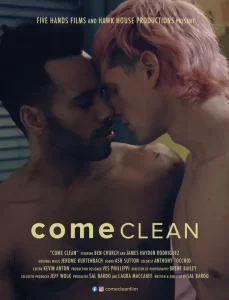 Short 5:
Come Clean
2022, 13 minutes, Dir: Sal Bardo, USA.
A young gay man struggling with OCD white-knuckles his way through a Grindr hookup and makes a mess of things.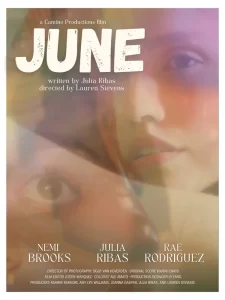 Short 6:
June
2023, 13 minutes, Dir: Lauren Stevens, USA.
After coming out as bisexual, June gets an unexpected visit from her estranged best friend. This queer, bilingual dramedy explores the intersectionality of culture, religion, and sexuality.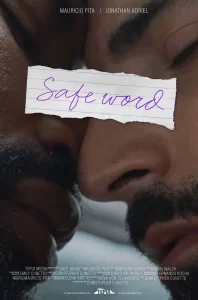 Short 7:
Safe Word
2022, 15 minutes, Dir: Christopher Cunetto, USA.
Cesar, an emotionally stunted masochist, must confront his self-loathing after his dom, Bear, reinterprets the rules of their game. They arrive at a paradigm-shifting result neither one of them expects.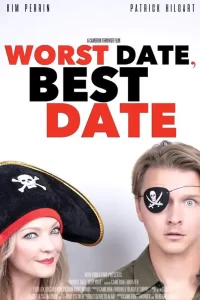 Short 8:
Worst Date, Best Date
2023, 17 minutes, Dir: Cameron Thrower, USA.
Amy and Charlie are set up on a blind date by their grandmothers. From the beginning, the date seems to be going horribly wrong, with both Amy and Charlie trying to find ways to get out of the situation. However, as they continue to talk, they discover they share something in common.