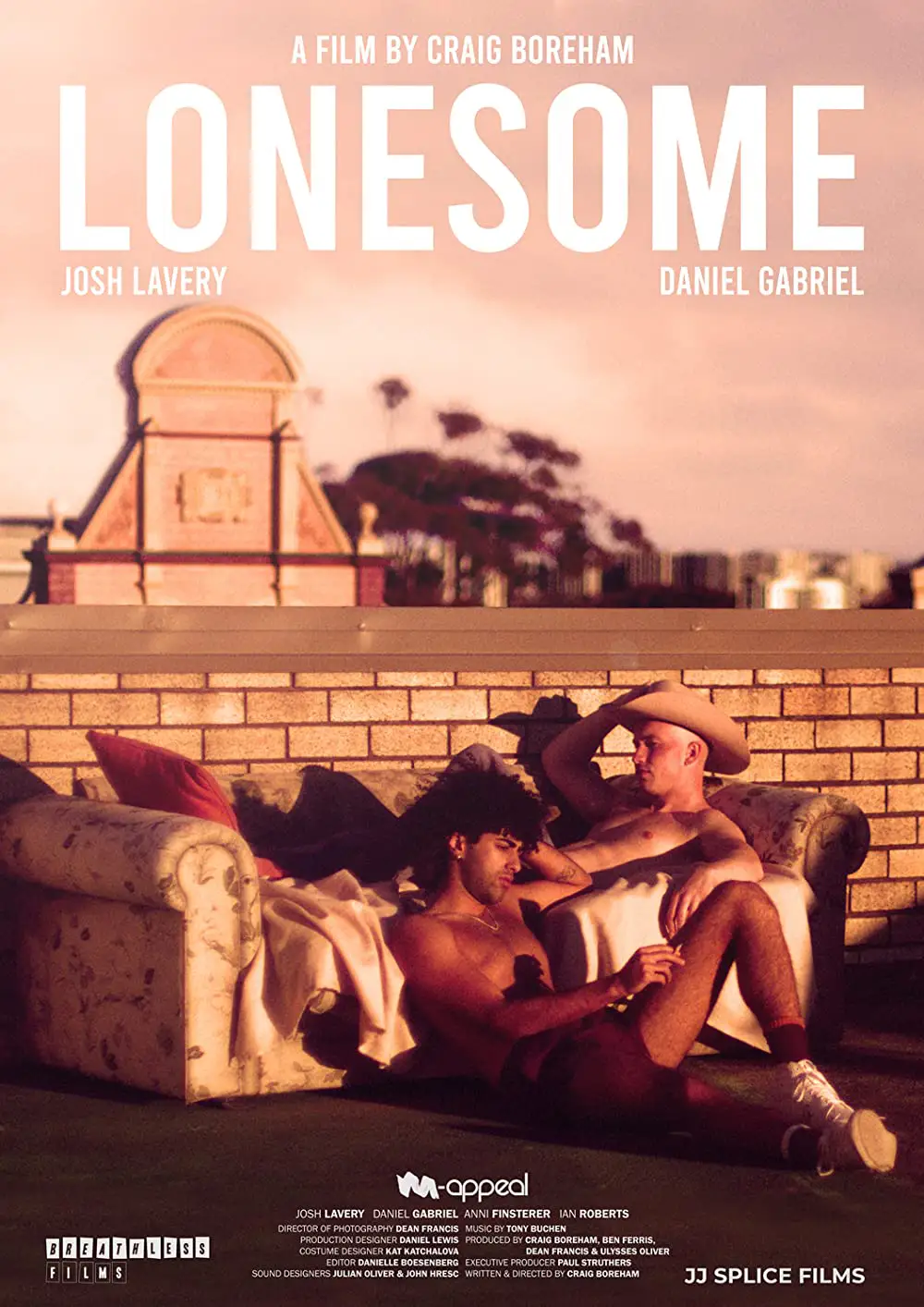 The 2022 LGBTQ Film Festival has ended. Check back in 2023 for festival updates!

Museum of Photographic Arts
1649 El Prado, San Diego, CA 92101
2022, 95 minutes, Dir: Craig Boreham, Australia.
After being embroiled in a small-town scandal, Casey (Josh Lavery) heads to Sydney, Australia where he connects with Tib (Daniel Gabriel) and ends up in an intense sexual encounter. Tib makes it clear that his casual hook-ups aren't meant to linger but there is more-than-usual chemistry bubbling here. Soon, Casey is staying on Tib's couch and the pair take on odd jobs to make some cash. But while they draw closer, each revealing traumatic incidents from their lives, they struggle to solidify their connection as they try to overcome their pasts to become open to the idea of love.