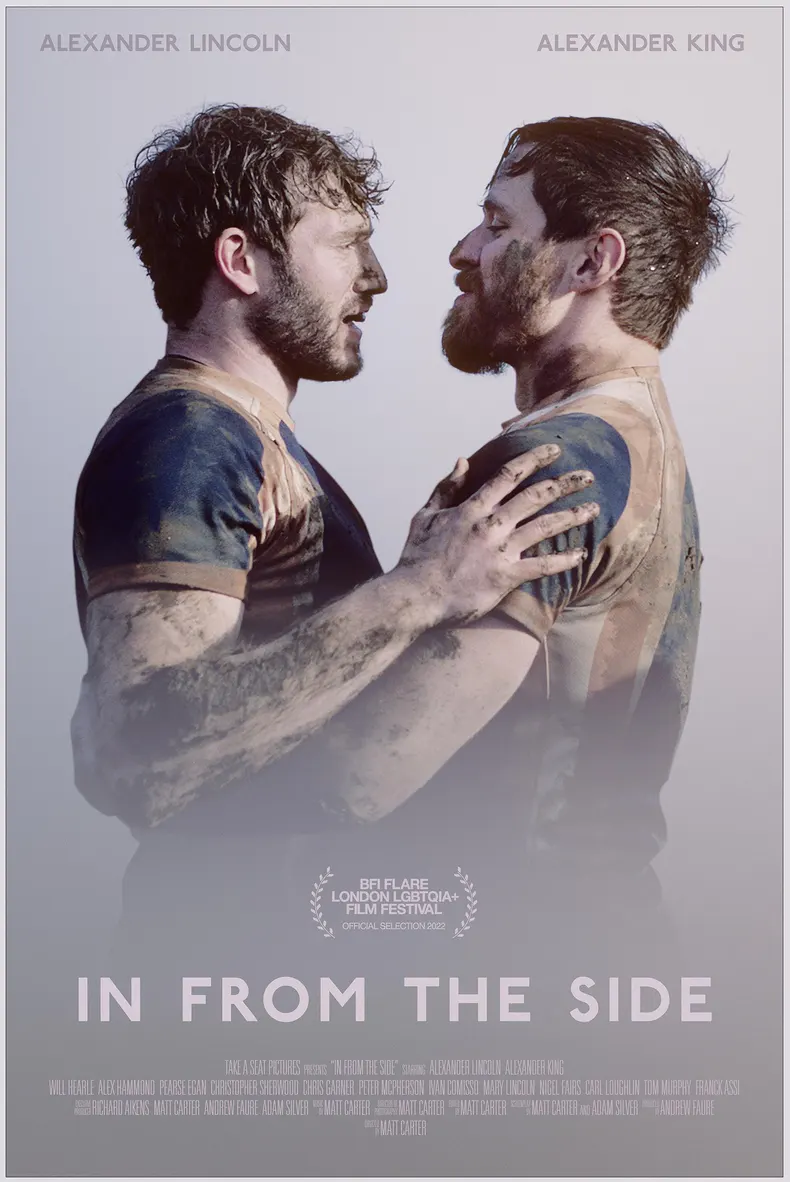 Opening Night Film + Party
The 2022 LGBTQ Film Festival has ended. Check back in 2023 for festival updates!
Natural History Museum in Balboa Park
1788 El Prado, San Diego, CA 92101
2022, 134 minutes, Dir: Matt Carter, U.K.
As a group of gay athletes try to push past rivalries to score an elusive win, a secret affair simmers among them. Following a drunken encounter, two equally attached men sleepwalk into an adulterous affair but must conceal their growing feelings or risk destroying the team they love. Mark (Alexander Lincoln) finds himself unable to avoid the blazing appeal of teammate Warren (Alexander King), who sets off every red (or in rugby, yellow) flag: the cocky attitude, the emotional unavailability, the long-term boyfriend. But the real drama occurs off the field as infidelities, heartbreak and unimpeded passions dominate the playbook. This sexy and heartfelt film is a triumph for director Matt Carter—who shot, directed, edited, co-wrote and composed the music.