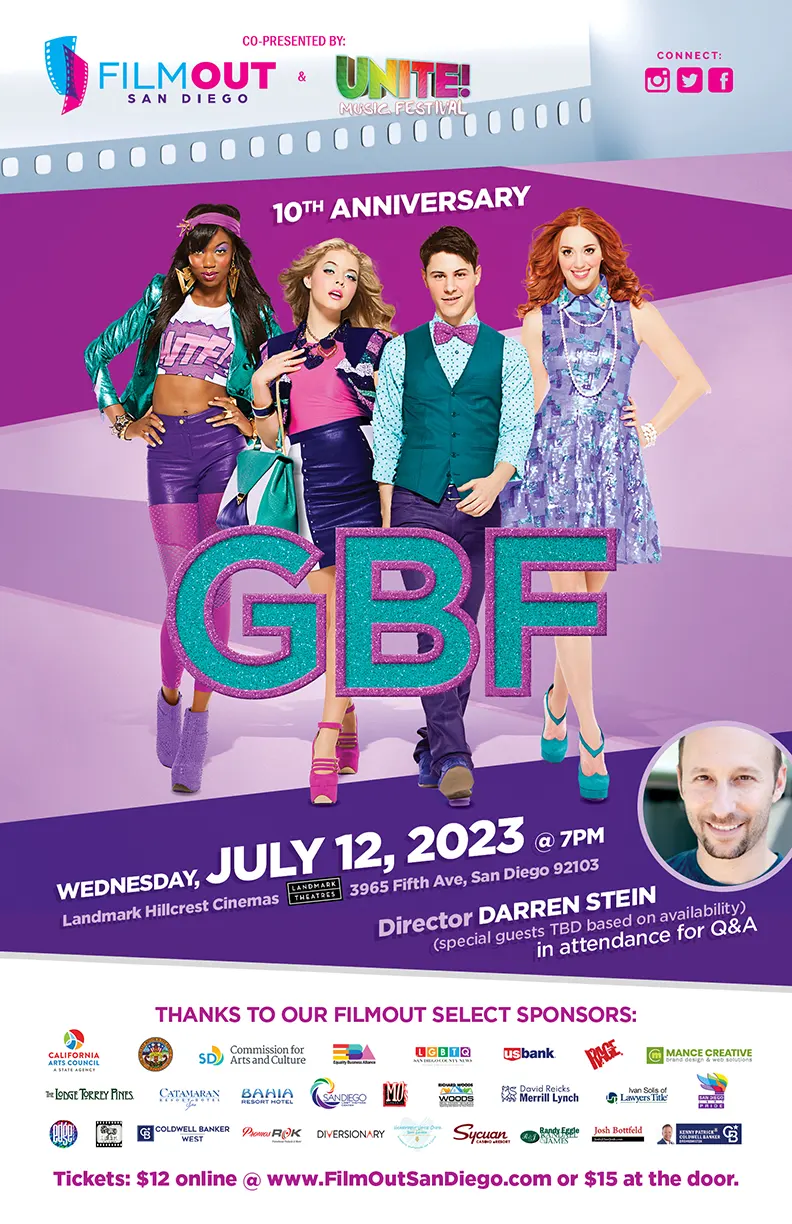 7:00 PM | $12 online | $15 at door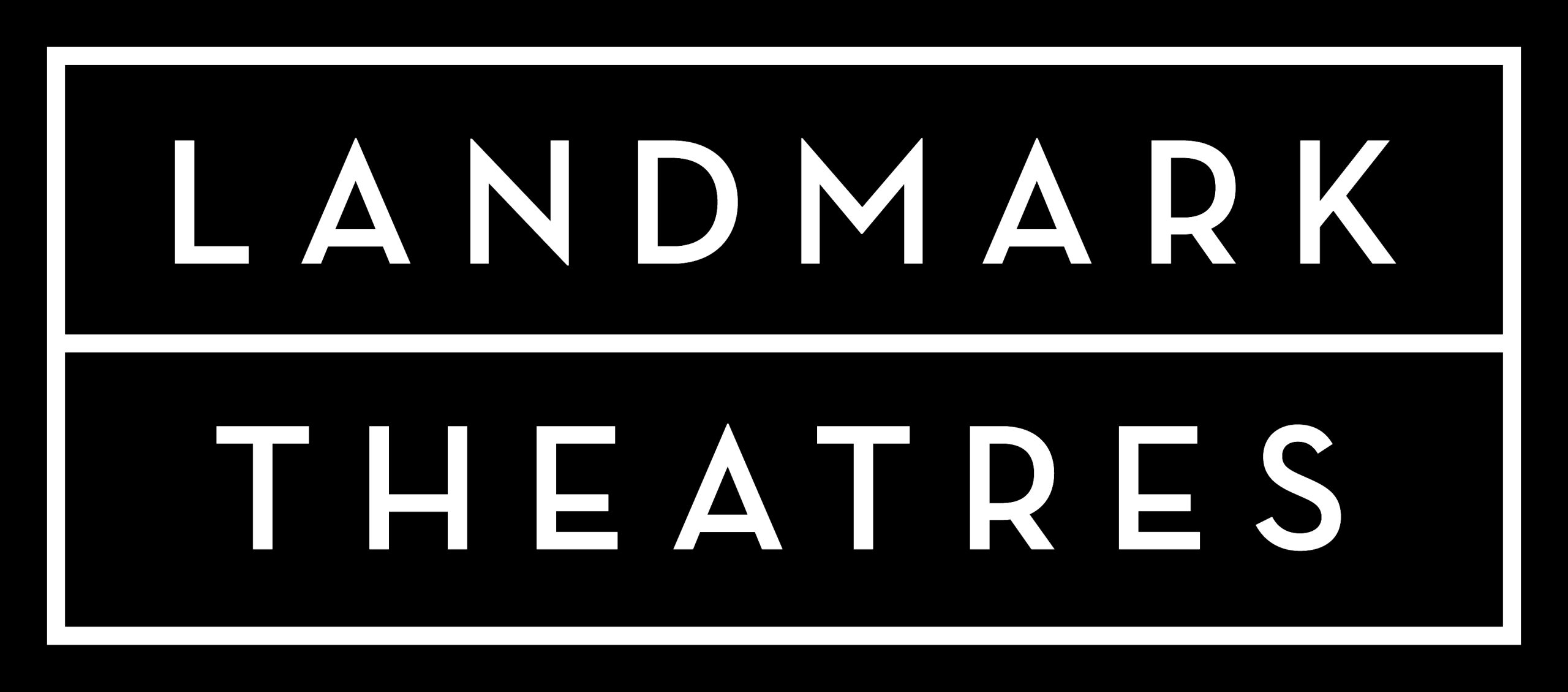 Landmark Hillcrest Cinema
3965 Fifth Avenue, San Diego, CA 92103
10th Anniversary!
We are proud to be bringing back the FilmOut Audience Award winning comedy GBF for its 10th Anniversary** Social warfare erupts in this edgy, outrageous comedy by Darren Stein (Jawbreaker, Sparkler) set in a suburban high school when the school's powerful "Clique Queens" (Sasha Pieterse, Andrea Bowen, Xosha Roquemore) try to turn Tanner (Michael J.Willett) and Brent (Paul Iacono), 2 closeted gay teenagers, into the must-have social accessory of the year: The Gay Best Friend ["G.B.F."]. As the girls fight for the edge to make them most popular, the boys deal with dysfunctional parents, down-low jocks and horny Mormons, culminating in a Prom that will blow the top off their town. With Megan Mullally, Natasha Lyonne, Rebecca Gayheart and Jonathan Silverman.
Directed by: Darren Stein
2013. 94min
**Director Darren Stein & guests (TBD) will be in attendance for a Q&A after the screening.