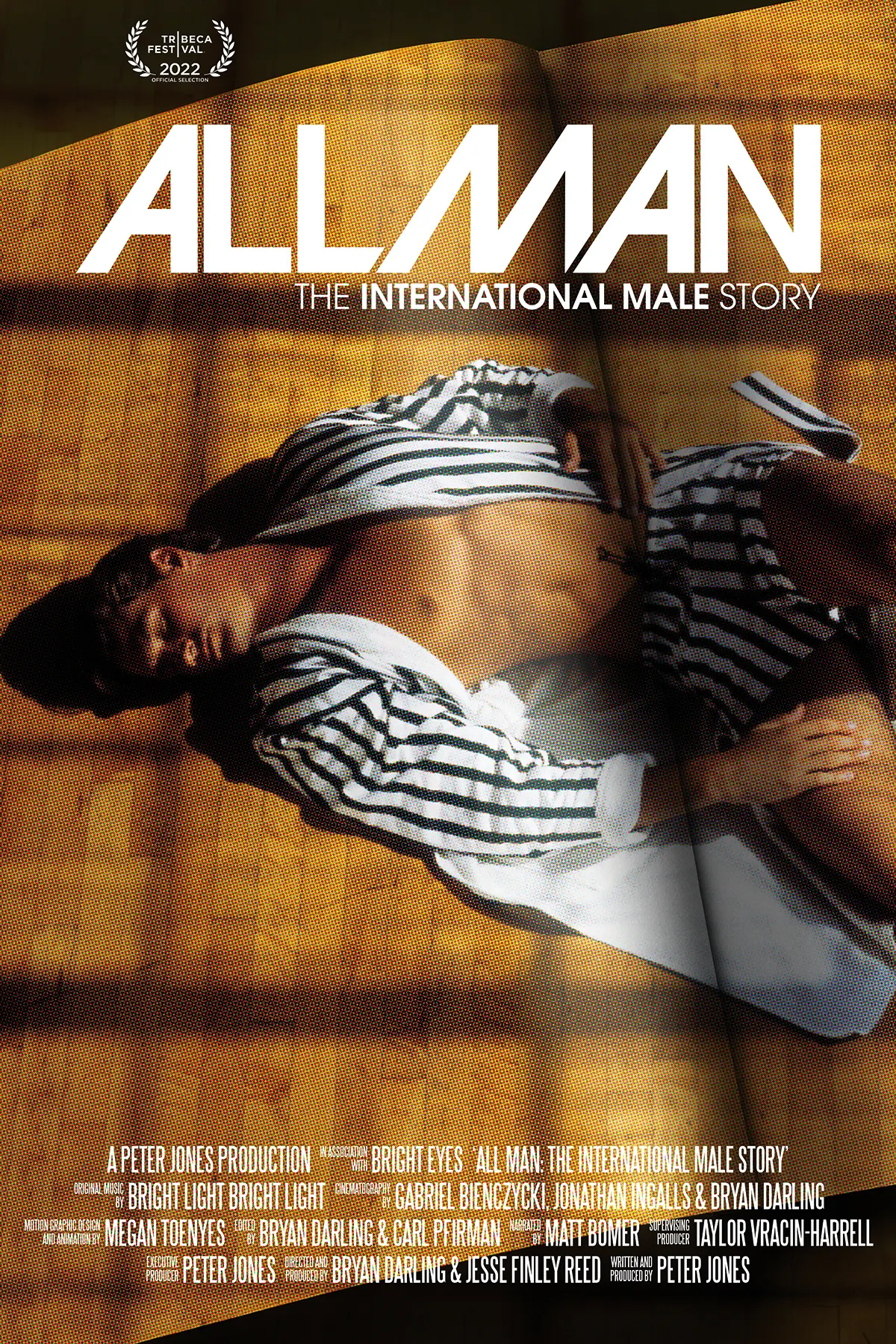 Closing Night Film + Dessert Reception
The 2022 LGBTQ Film Festival has ended. Check back in 2023 for festival updates!

Museum of Photographic Arts
1649 El Prado, San Diego, CA 92101
All Man: The International Male Story
2022, 83 minutes, Dir: Bryan Darling & Jesse Finley Reed, USA.
This documentary journeys across three decades of the famous International Male catalog and its unlikely, but lasting, impact on fashion, masculinity, and sexuality in America. Gene Burkard, a once-closeted Midwesterner and GI, found freedom in San Diego, where he transformed men's fashion into something cosmopolitan, carefree and trend-setting. International Male reached gay and straight customers alike as it redefined images of masculinity in American culture, generating revenue and circulation in the millions. This documentary tells the story of a group of outsiders who changed the way men would look at themselves, at each other, and how the world would look at them.